PROVIDING WEB HOSTING FOR YOUR COMPANY
Our web hosting services are handled by our Qdhosts department, but an overview of these services can be found here.
We help companies to focus on the things that matter. No more time should be wasted sweating the technical stuff. We are here to do that for you. Qdhosts takes care of your website needs and you do the rest.
Qdhosts offers free applications that will allow you to run your business effectively online. With an extensive list of open-source support options, companies are able to enhance their bottom lines with very little technical knowledge.
Our hosting department offers multiple hosting levels and or options. We are happy to work with our clients to develop a plan that works specifically for them.
Why choose us?
We go out of our way to ensure that clients get the best service and support. There isn't another hosting company that will give you the level of support that we offer.
Supported Products
Below are a list of products that we support including but are not limited to:
SSL Certificates
Domain Names
Site Lock
Site Builder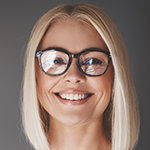 Are You Ready to Start A New Business? Contact us Now!