TECHINCAL SUPPORT FOR YOUR COMPANY
Our technical support services are handled by our Qwoffices department, but an overview of these services can be found here.
Our technical support department focuses on the maintenance of your hardware and software systems. This includes upgrades on your entire system. We also and negotiations with vendors and act as liaisons on all IT matters. We are essentially your IT department. Our goal is to ensure that we enhance your ability to work efficiently.
Every client's requirements are different and we are prepared to meet them. We have an evaluation process that determines the level of support your IT department will need. Part of the evaluation is based on customer input and the other on a physical location assessment. It is important to us that we quote our services accurately, and this is why we come and assess your location. Once we have a clear understanding of your IT needs a contract can be drawn up and client defined reporting can be added. On day one, our techs will be ready to fulfill our agreement and move your company towards IT success.
Hardware support refers to the physical components of your computer system such as hard drives, memory and keyboards just to name a few. Our techs will handle maintenance of these items.
Software support refers to the data or computer instructions on your computer. Our techs will upgrade and maintain licenses for your company. Keep in mind, licenses and software costs will be figured into the maintenance agreement. You may however pay for these items separately and we will still do the installs.
As a company, we are good at what we do. Our clients will tell you that we are professional, sufficiently equipped for most situations and cost effective. We are able to ensure flexibility and a high level of experience which will ensure a successful relationship.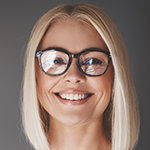 Are You Ready to Start A New Business? Contact us Now!