TRAINING FOR YOUR COMPANY
Our training services are handled by our Qwoffices department, but an overview of these services can be found here.
Educating staff on policy and technology changes can be a daunting task for many companies. In a time when change is inevitable, it is important that companies are able to keep up. This is where Quadjam comes in.
Our staff continually enhances their knowledge base through professional developments and higher education classes. This ensures that we are up to date with technology changes while being prepared for things to come. Training is a skill set. Just ask any teacher and that's why we have educators working with us to build effective curriculum's just for you.
Focus on the things that matter. No more time should be wasted sweating the technical stuff. We are here to do that for you. Qdhosts takes care of your website needs and you do the rest.
We have an online learning system that clients can sign up for which will teach their workers core technologies on their own time. We can even create custom classes for any client.
We offer one-on-one sessions for our clients. These sessions are handled through video conferencing. Clients can schedule their lessons with one of our trainers at a time they choose.
Many clients require a trainer to come to their site for a specific length of time. Our trainers are prepared to train your staff, at your site, for a predetermined time-frame. Clients can send their own content or we can develop content for you. Initially, we will send a representative for a site visit to collect the requirements. Once a plan (i.e. contract) is put in place, we will develop a training program and timeline. On day one of the contracted timeline, our trainer(s) will be at your site ready to educate.
We offer clients a multitude of option including but not limited to printing, development, and reporting. We can develop a plan that's specific for you company and your needs.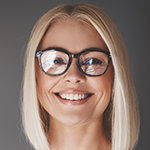 Are You Ready to Start A New Business? Contact us Now!