Our virtual assistants' services are handled by our Qwoffices department, but an overview of these services can be found here.
Why Use a virtual assistant?
The decision to use a virtual assistant is a huge choice for many companies. However, once they go over the pros and cons, the decision becomes a no-brainer. Let's just say that most businesses look at the bottom line to make their choices and a virtual assistant makes that bottom line look much more attractive. Virtual assistants (VA) are cost effective. The company does not have to pay for office equipment, office space, and insurance for the VA. Yet, the company still gets full business support. The worker completes all tasks assigned under the contract and represents him or herself as a longtime member of the company. No one would know that this person is a VA. Frankly, if the VA does their job correctly, no one should.
When you purchase a VA, you can specify the length of time along with the specific needs of your company. The VA is able to provide quality work with very little overhead. The best thing about the VA/company relationship is that it is on an as needed basis. Companies never have to worry about laying off the VA. You only buy what you need. For these reasons and many more, VA's are becoming the norm. Many company's even have their workers working remotely. Why? As stated above, it enhances the bottom line while keeping the quality the same or better. So, if you are in the market for a VA, don't wait. Pick the right VA for you or your company and reap all of the benefits of the quality they provide.
The average full-time administrative assistant's salary is about $40,000 for the base salary plus approximately $18,000 for fringe benefits. This does not take into account other overhead. In comparison, the average virtual assistant would cost you between $23,000 and $33,000 with no other overhead. The former assumes full-time employee hours. So your choice is between $58000 and $33,000 but wait! You only pay for your virtual assistant when you need them. The average virtual assistant or administrative assistant isn't needed full time. Therefore, you have the ability to reduce your costs more with a virtual assistant. You can call them only when needed and still get the same quality work every time. On average, our virtual assists cost clients a flat rate of $13,500 a year. They are always ready to work and get the job done quickly and efficiently.
Below are some of the tasks that we've completed for our client's.
Book Vacations
Transcription
Customer Service (e-mail, chat, and snail mail)
Data Entry
Return Phone Calls (No call center services)
Document Support
Editing & Proofreading
Blogging
Research
PDF Creation / Conversion
Social Media Networking and Creation
Newsletter Creation
How It Works
Our virtual services are sold in 8-hour blocks, but you can use those hours any way you want. The tasks you request can take eight hours or your task may take an hour which allows you to request multiple tasks. Keep in mind, tasks are charged on a 30-minute basis. If you choose to hire a virtual assistant on a full-time basis make sure to contact the sales department for our company discount.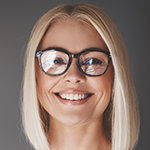 Are You Ready to Start A New Business? Contact us Now!