QuadJam Enterprises Incorporated - November 17, 2000
Quadjam Enterprises Incorporated was created on November 17, 2000 in the state of Pennsylvania as a for profit corporation. It is a 50/50 venture between a minority husband and wife team, Quadidra and Jamil Williams.
Publishing Begins 2001
The Quadjam Publishing division began with the release of "A Melancholy Note". The company continues to release other novels. The latest novel is "Lethal Secrets". This division also handles scripts and potential film projects.
The Lounge was created by our in-house writer/musician, who goes by the stage name, Tha Architect'. This division works strictly within the music and entertainment industry. Producing music for artists, as well as other entertainment ventures. In certain cases, we also work with artists on development and specific projects.
This department was created to handle all technology requests. Qwoffices became a very vital division in our company. It expanded very quickly as our client base exploded with web design/development requests. 
This division was created in response to the expansion of Qwoffices. The clients that we serviced consistently asked us to host their sites and maintenance them. Since this was the case, we split the hosting department off into its own division which was a great decision.
QT Voice is our phone division for clients that require a business phone number. This feature became very popular during the Covid quarantine, as many of our customers had to make the change from working in an office outside, to working remotely or from their home offices and required a secondary phone number so that their clients could contact them.  
Quadjam began the process of developing the QJ Realty Group division of our company. This division handles all things real estate. All transactions, inquiries and acquisitions pertaining to the platform of homestead, multi-family, vacant land and commercial property.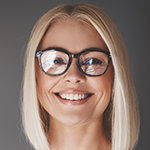 Are You Ready to Start A New Business? Contact us Now!