Description:
Quadjam is looking for virtual assistants with at least one year of experience being a VA. We continuously accept applications for this position and contact contractors as projects become available. Just click the VA link to get details on this position. 
Desired Skills:
Answer and direct phone calls
Organize and schedule appointments
Plan meetings and take detailed minutes
Description:
A self-motivated sales-minded individual who has experience with business to business sales.
The candidate should be passionate about sales and have great communication skills that allow you to close sales with individuals and businesses alike.
Desired Skills:
Great time management
Understanding of organizational sales
Great Customer Service Skills
Description:
Quadjam is looking for a creative UI/Web Developer who wants to be a part of our team.
The UI/Web Developer will be responsible for designing and building the 'client-side' of our web applications, including the Quadjam website.
Desired Skills:
Collaborate with Quadjam developers and designers to develop exemplary products
Act as the front-end web developer for Quadjam and its clients.
Monitor site performance and make updates to improve content and visuals when necessary.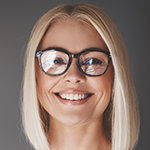 Are You Ready to Start A New Business? Contact us Now!